Our Partners
Unique partners from around the world
Go to CP Furniture
CP Furniture
C+P is one of Europe´s leading furniture manufacturers. Thanks to continuous innovative development, consistent investments and market-oriented products, C+P stands for quality and expertise. Our customers know that they are in good hands and can always rely on the very best solutions!
Go to Kusch + Co
Kusch + Co
WELCOME TO KUSCH+CO We are a leading manufacturer in the field of contract seating, operating in the German and international market since 1939, Kusch is a innovator of upscale, design-oriented seating, tables
Go to IOF – Intelligent office Furniture
IOF – Intelligent office Furniture
IOF strive to manufacture a flexible, well designed, quality driven office solution yet approachable to anyone. They have an developed an excellent team of product specialists, customer service representatives, designers and support teams.
Go to Comtrad Sourcing
Comtrad Sourcing
Big Picture Sourcing™ is about developing a sourcing strategy from idea to distribution across a wide range of OEM manufacturing disciplines. Comtrad Strategic Sourcing doesn't just find what you need; we develop, source, transport and distribute it as well.
About the Team
"Introducing Innovative solutions for businesses in Canada"
Tyson Haller and our team have ovegencies Inc. has been marketing unique and innovative furniture solutions to Archr 2 decades's of manufacturing experience, TYS Aitects and Designers across Canada. With a proven track record of bringing new companies to Canada, the TYS focus has been on supporting the sustainable needs of Architects, designers and their clients in an ever changing business environment. The TYS Team approach has been a Proven, Proactive Business Development group in the Canadian Architectural and Design communities for many years .We bring a variety of solutions to solve environmental, ergonomic and fiscal challenges in the corporate world. We look forward to bringing you onto our winning team.
ASHLEY SIMMONS
Project Manager
Lorem ipsum dolor sit amet, consectetur adipiscing elit. Nunc dapibus, eros at accumsan auctor, felis eros condimentum quam, non porttitor est urna vel neque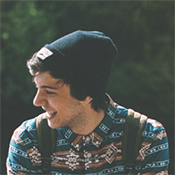 TIMOTHY SPRAY
Art Director
Lorem ipsum dolor sit amet, consectetur adipiscing elit. Nunc dapibus, eros at accumsan auctor, felis eros condimentum quam, non porttitor est urna vel neque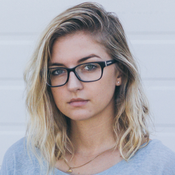 TONYA GARCIA
Account Manager
Lorem ipsum dolor sit amet, consectetur adipiscing elit. Nunc dapibus, eros at accumsan auctor, felis eros condimentum quam, non porttitor est urna vel neque
JASON LANE
Business Development
Lorem ipsum dolor sit amet, consectetur adipiscing elit. Nunc dapibus, eros at accumsan auctor, felis eros condimentum quam, non porttitor est urna vel neque
Current projects
2017 Projects